04/09/2023
How to understand that an amateur is bluffing?
In this post today, we'll show you how to tell if you're being pushed out of the hand with a weaker hand.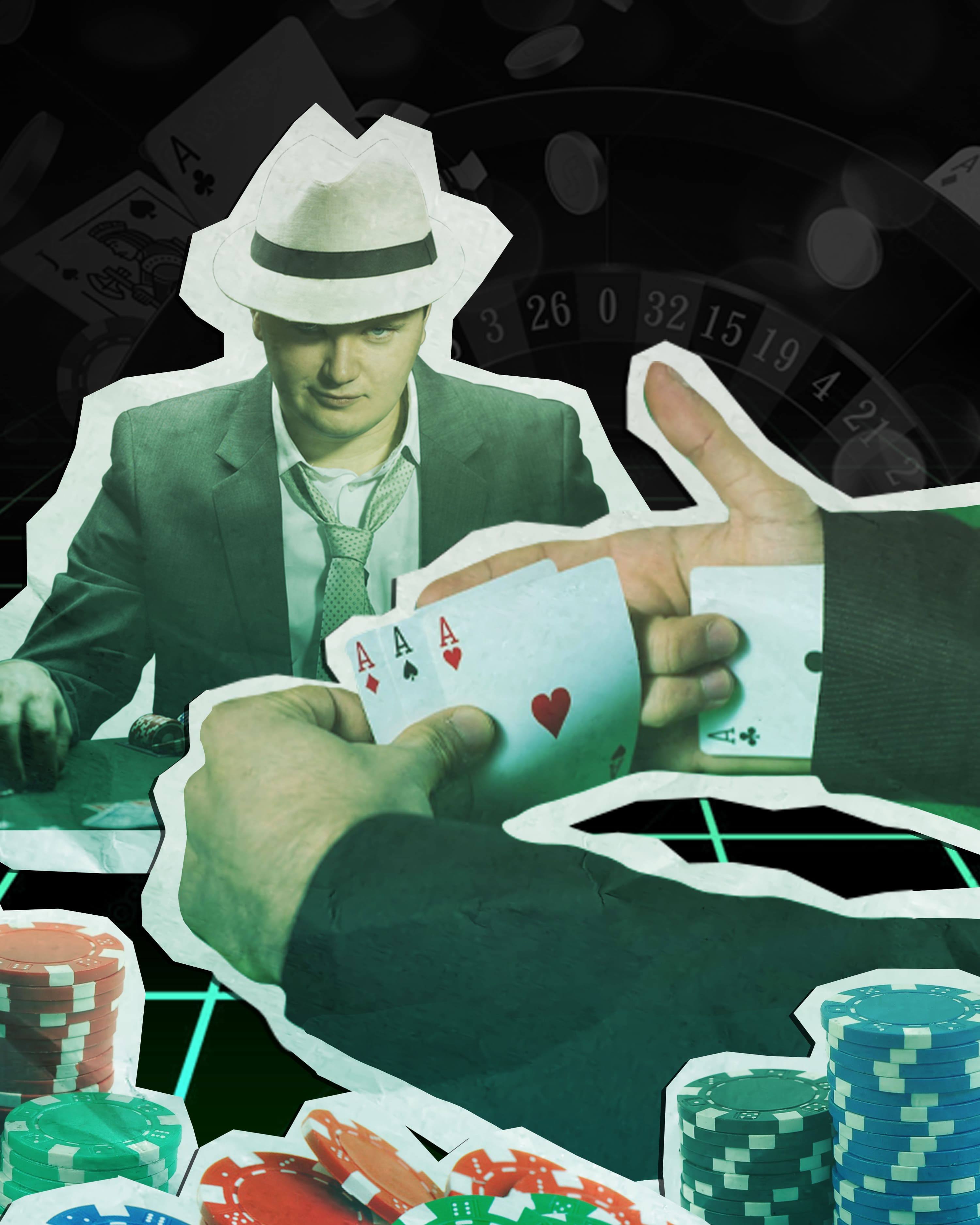 In this post today, we'll show you how to tell if you're being pushed out of the hand with a weaker hand.
Sudden bravado.
One of the most reliable offline tells: amateurs love to behave this way. They try very hard to look relaxed and confident. They may even encourage you to bet or call. The most arrogant ones still like to look straight in your eyes. This is often a sign of weakness, but the opposite is also true: a suddenly quiet opponent who is looking steadily at one point often has the nuts.
Too fast actions.
Most often, when a player has a strong hand, he wants to think about how to get the most out of you: how much to bet, should he check-raise? But instant bets are often bluffs, especially against the natural course of the hand (for example, a sudden donk bet).It works both online and offline.
Lots of raises.
Even amateurs have already learned how to 3-bet on preflop in position: they often rearrange up to 30% of their hands on the button. Rely on the statistics and fight them. There are also players who like to bluff strictly on the flop while it's not expensive. For example, on paired boards a la 884. The solver likes to check-raise in this spot, but amateurs don't know about it. They will usually call trips, so what do they have?
Illogical lines.
Amateurs often do not think about what they depict. You raised AJ and got called by an aggressive player on the button. His range consists of broadway, suited aces, and connectors. The board J♣️5♦️7♦️2♠️K♥️ can be safely played by check-calling all streets: we block KJ, and with the third barrel it represents only a couple of strong hands - much more often you look at A♦️8♦️.
Tilt and big bets.
Illogical lane champions are fish who want to get revenge on you (or just win back). On tilt, they bet on any runouts, your task is to calmly check-call and try not to scare off your opponent with a raise. Also, such opponents are very fond of betting big. Their bet sizing is unbalanced, so big bets will usually be bluffs: it's rarely a draw, more often they're just trying to scare you. Don't get fooled!
P.S.
SPECIAL OFFER FOR NEW PLAYERS
100% first deposit bonus
✔️ Bonus wagering time - up to 90 days
✔️ Deposit amount - from $300 to $10,000
Special offer for players who have never made deposits before. Players have up to 90 days to fulfill the conditions of the special offer and wager the bonus from the moment they replenish their account with an amount that corresponds to the range indicated above.
Every week, each player, in addition to 45% rakeback, will receive an additional 20% in the moneybox. The bonus can be wagered at any tables!
Example: for every $100 generated in rake per week, players will receive $45 rakeback and $20 will be credited to the moneybox.
The bonus will be credited to the player as soon as the amount equal to his first deposit is accumulated!
‼️ If within 90 days the player has not accumulated an amount equal to his first deposit, the bonus will expire!
Additional bonus.
For those who wager the bonus in one week, the Rakeback will be 65% in the future!!!
Wagering in 2 weeks-60%
Wagering in 3 weeks-55%
Wagering in 4 weeks-50%
For all questions, write to our support 24/7 @rpunion