Review
In October 2021, an unprecedented event took place in the poker app market - the world's largest Brazilian union Suprema Poker left PPPoker, creating their own new poker app!
After several years of playing via PPPoker, the Suprema Poker Alliance decided to create their own application, bringing together more than 300 poker clubs in Brazil. This is how the club application of the same name appeared - an analogue of PPPoker, where calculations are carried out in chips - 1 chip = 1$
You can play Suprema Poker on mobile devices with iOS and Android, as well as on a personal computer with Windows (and without an emulator) - it took me 30 seconds to find an application for a tablet and a computer, everything is downloaded quickly, and installation takes less than a minute.
Suprema poker is a mobile app for playing poker. Like all analogues, it has a club system for organizing the game. The app was released in autumn 2021. The biggest poker community in the world LigaSuprema is the founder and mastermind of this product.
Almost at any time one can find more than 650 tables with loose amateur players on any limits. Daily traffic of players reaches up to 3000 participants simultaneously.
The app is certified by Gaming Labs company. And the most numerous and competent security service monitors the game 24/7 on all tables. All tables open with GPS and IP restrictions, which guarantees all players a fair game.
And now you can join the most actively developing network in the world of online poker, play with players from all over the world in the secure and modern app.
SUCCESS IN THE SMALL THINGS
Play
Although the application is designed primarily for residents of Brazil and Portuguese-speaking countries, its interface is available in 7 languages, including Russian and English, and the Russian-language interface is installed automatically when downloading the application.
After authorization, a lobby with clubs that the player joined earlier is loaded on the screen - the screenshot below shows two of my clubs - clicking on any of them opens a lobby with available games. If you log in for the first time after registration, then there will be no list with clubs - you will first have to send a request and get admission to one of them.
The application allows you to play MTT, Spin&Go and Sit&Go, as well as NLH, 6+ NLH, 6+ PLO, PLO, PLO5, PLO6, OFC cash games - available tournaments, cash limits and options for disciplines depend on the club.
Although there are a lot of people playing at Suprema Poker, until the evening they are not particularly interested in tournaments. So, during the day I have never seen at least one Sit&Go or Spin being played, and when I opened the MTT tab at the Poker Carioca club at 16:00 Moscow time, there was only one NLH tournament for R$11. However, by 19:00 Moscow time more than 20 NLH, PLO and PLO5 MTTs with buy-ins from R$3 to R$199 and guarantees from R$500 to R$1M appeared in the schedule and began to be filled, and in SNGs tournaments for R$2, R$5 and R$11 for 6 and 9 people became available and actively filled.
I would like to emphasize the convenient design of the tournament lobby - all the information in it is presented unambiguously and clearly, I was pleased that the translation into Russian is logical and important points have been clarified: time before the start, buy-in and rake, prize pool size, number of rebuys, distribution of prizes, list of participants, etc.
As for the cash, it was crowded for most of the day - almost every hour the situation looked like this:
In $0.10 / $0.20 - $1 / $2 Hold'em there were at least eight full 6-max tables and five HU tables at the same time, and at $2 / $4 - $5 / $10 - one HU table per each limit. Only expensive cash tables weren't so popular - I never managed to see anyone behind them, except for those waiting for a seat;
In Chinese poker (Pineapple) there was also a high activity of players - in the game with $0.20, $0.50, $1 and $2 jackpots, three to five HU and 3-max tables gathered during the day, and $10 and $20 jackpots attracted one 3-max table.
In Omaha, the game was in full swing at all stakes from $0.10 / $0.20 to $50 / $100 - more than 20 tables of 6-max, 7-max and HU PLO and PLO5 were filled in the room at the same time;
In Shortdeck, at each limit from $0.10 to $0.40 ante, there was at least one full 6-max table, and two or three tables with $1 ante;
The main time of activity of most Suprema Poker clubs falls between 00:00 and 04:00 Moscow time, and if someone wants to play there, he will not be disappointed - there are really a lot of games and a choice of disciplines allows you to ensure a good and varied load.
In general, the application leaves a pleasant impression - it is clear that it was made in such a way that it would be convenient and easy for players to navigate in the interface and find their preferred games quickly
Finally, I also note a good design of the tables, which can be customized to your taste. The tables are designed conveniently and without unnecessary details: all information is hidden under intuitively clear buttons - for example, data on table statistics in the cash game or the situation in the tournament are located under the statistics icon in the upper right corner.
Registration
You can evaluate the capabilities of the application in guest mode even without replenishing the deposit. But in order to play for real money and win, you need to create your account. Please note that the number of registrations for a player is limited.
Among the latest updates of the application, there is an opportunity to log in from your Facebook, Google, VK, Apple account, which is very convenient.
To install, go to the main page and download the application, Android, iOS, Windows versions will be available for you.

After downloading and installing, launch the application and click on "Register/Login"

In the new window that opens, enter your username and password, and then complete the registration.

Once in the main lobby, go to the "Profile" tab and come up with your nickname and confirm it.

To join the club you need, click on "Search Club" and enter the club ID.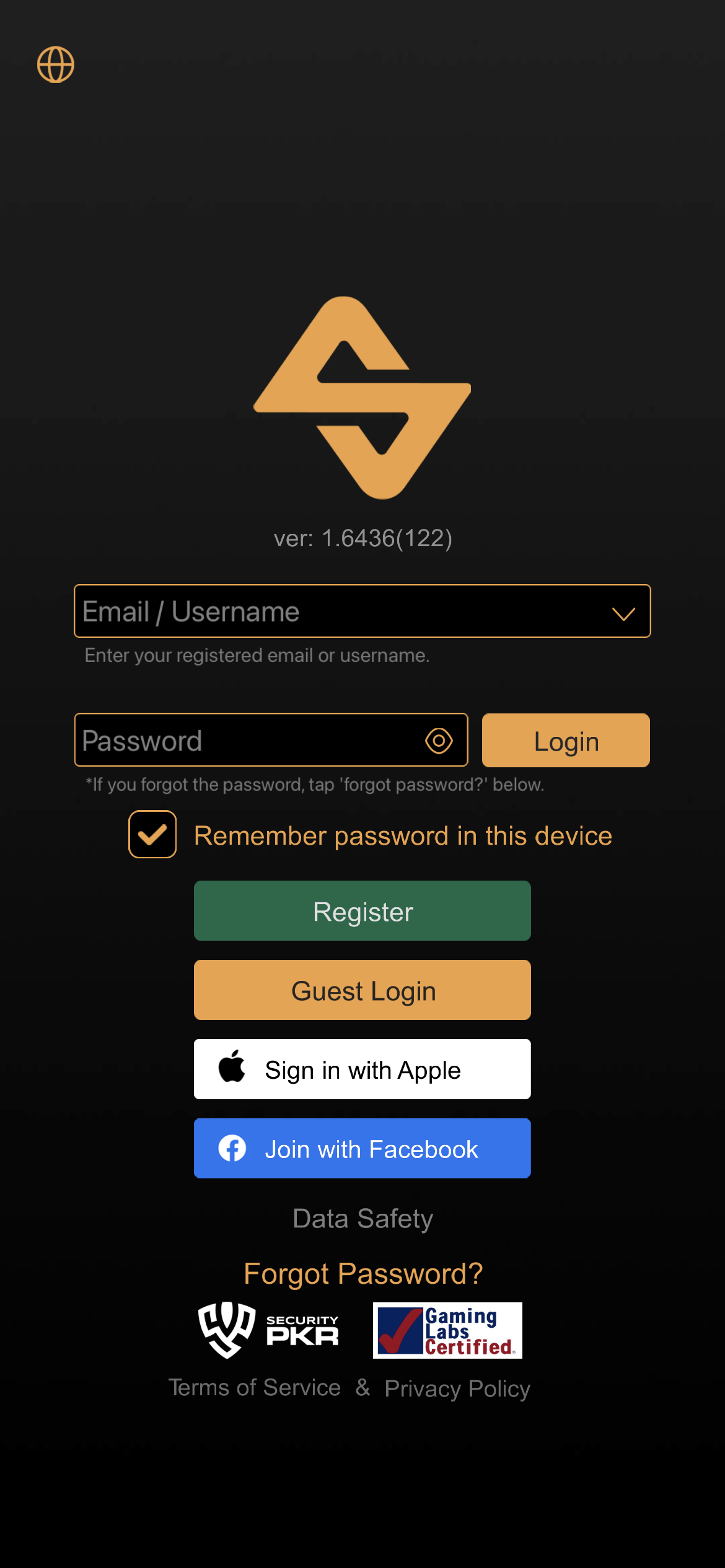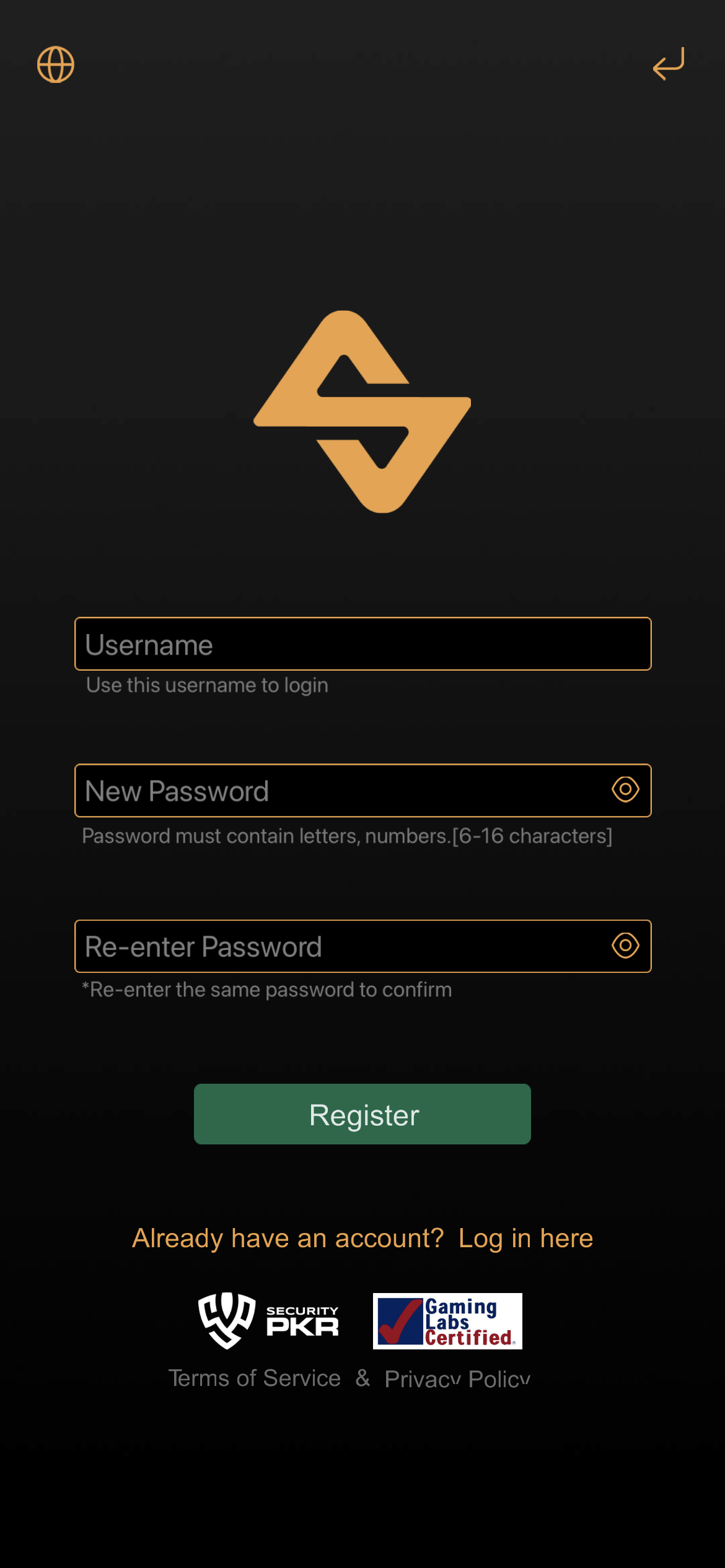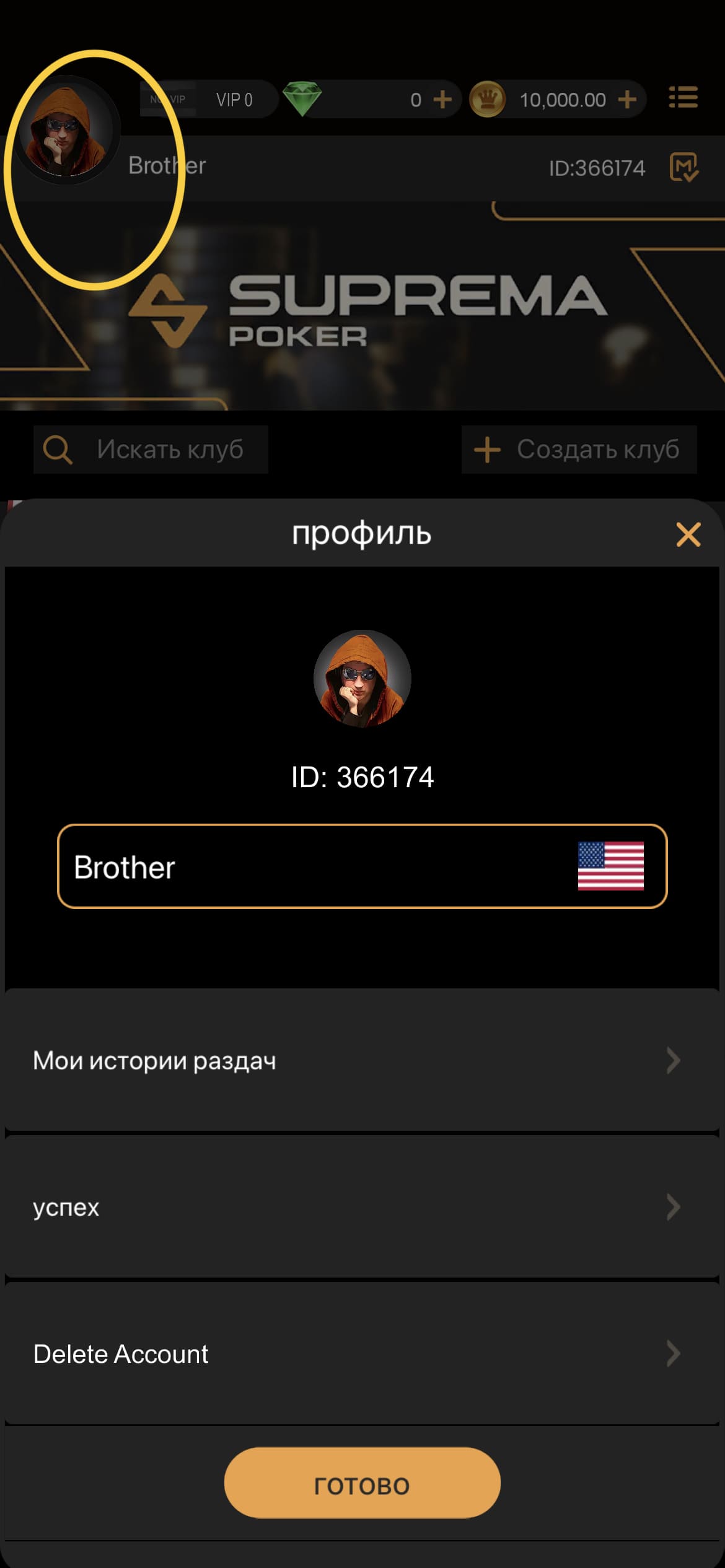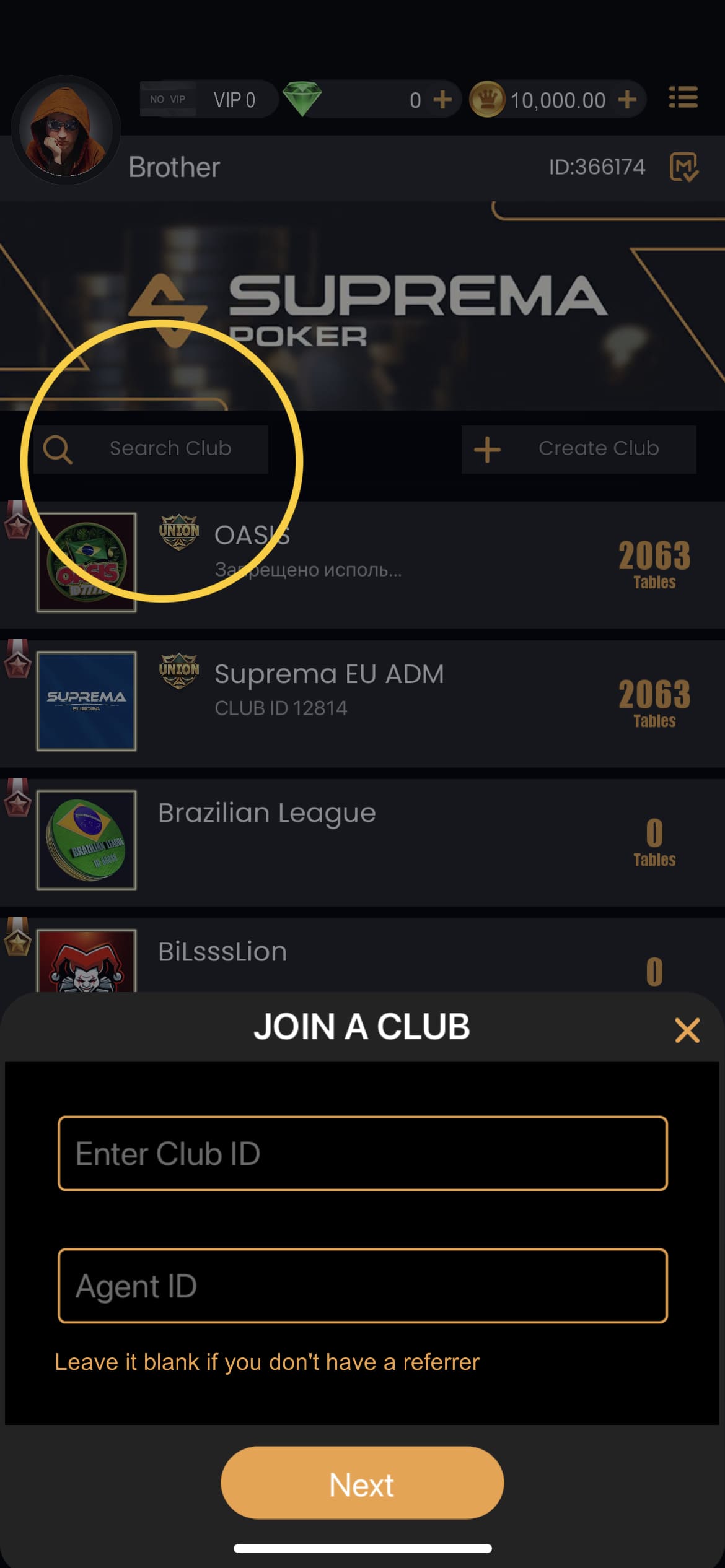 How to get into the club via Suprema Poker?